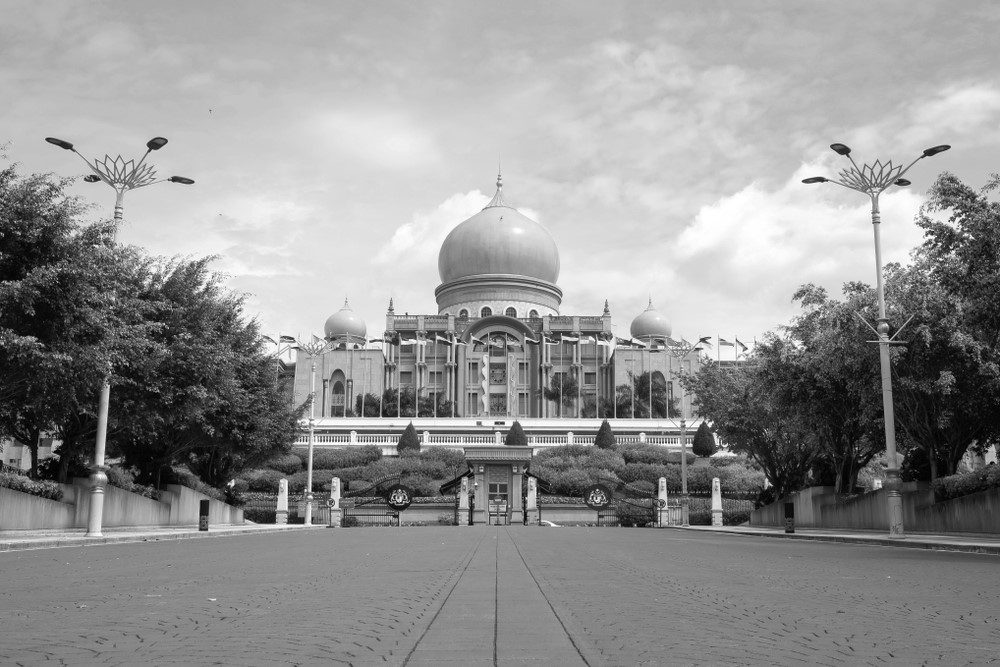 And On My 100th Day
A guide for a new Prime Minister to deliver on his pledge
Having gone under a tremendous level of political, social and economic strain lately, Malaysia and its new government will need to robustly review the national agenda set after GE14, the policies that were implemented, programmes that were previously scrapped and measures that had been put in place since the transition of power – two times over.
The task of governing and implementing the right public policies, while not an easy task to begin with, is doable. What the new Prime Minister, YAB Tan Sri Dato' Muhyiddin Yassin requires is an astute list of prioritised initiatives that can be implemented by our able civil service to steer our socio-economic landscape towards the right horizon. Having stepped up to the mantle, he now needs to regain the trust and belief of Malaysians that he, as Malaysia's 8th Prime Minister, can deliver.
I urge you to support me to undertake this huge responsibility entrusted on me. Give me a chance to utilise my 40 years of experience in politics and government. I give you my heart and soul.

Give me some time to outline a path under this new administration which I will explain to the people as soon as possible."[1]
Unfortunately, time is a premium rarely accorded to politicians. The new Cabinet of 32 Ministers and 38 deputies has just been formed – there's even more pressure now to hit the ground running and live up to the Prime Minister's promise of forming "a Cabinet that can really give the best service to the people, a cabinet that delivers."[2]
Here are the top five possible initiatives vis á vis his pledges that he should immediately focus on, in no particular order.
Your To-Do List, Mr Prime Minister
     1. "The priority is to increase administrative integrity and management. Fight corruption and abuse of power."
It is unfortunate that the first week of YAB Tan Sri Dato' Muhyiddin Yassin's administration has been fraught with two back-to-back resignations. One from the Attorney General (AG) and the other, the MACC Chief Commissioner. Both posts are integral to instilling administrative integrity, fighting corruption and abuse of power. They have since been filled; Idris Harun is the new AG and Azam Baki has been named the new MACC Chief Commissioner. We can only hope that they will be uncompromising and tireless individuals with a record of advocating against corrupt practices, irrespective of the position or political allegiance of the perpetrators.
     2. "I also know what people want is a government that is sensitive and efficient in solving the people's problems and have the means to meet their daily needs"
The Prime Minister has appointed his cabinet. They should collectively take lessons learnt from the previous administration. Some may not be popular. Some may be a surprise. Some may be begrudgingly accepted by the rakyat. More critically, many Malaysians are expecting them to deliver regardless of party affiliation and hoping that they did not come to power for the sake of assuming power. Because the Prime Minister will need such individuals to help him combat the trust deficit that existed prior to GE14.
     3. "I also know the need for quality healthcare services at affordable cost"
This  noble pledge is far more complex than it seems. With the Covid-19 Outbreak, the Prime Minister has his work cut out for him. There is an immediate need to stabilise and protect the health of the rakyat before Covid-19 becomes a pandemic.
The Ministry of Health has the second-highest number of civil servants with the second-highest budget allocation in Budget 2020.[3] This was to ensure that Malaysia's public healthcare industry could keep up with new advances in technology, facilities and outbreaks of undesired viruses.
In a recent article by Dr. Khor Swee Kheng, he offered useful and valid suggestions to the new Prime Minister that the time may well have come for him to consider the unprecedented motion of appointing specialised technocrats who are results-driven, non-partisan and non-ideological to the Ministry of Health.[4]
     4. "With my six-year experience as Education Minister, I promise to strengthen the country's quality of education. I will ensure our children will receive an education which standards are on par with developed nations"
During his term as the Education Minister, YAB Tan Sri Dato' Muhyiddin Yassin had stepped up, defied critics and went against the grain to implement the dual language programme (DLP). While the use of English in Malaysian schools has always been a subject of debate, the DLP was implemented to preserve the use of Bahasa Malaysia while ensuring that the population's grasp of the English language continues to improve. English by far is still the language of commerce and communication around the world. While there is continued pushbacks from certain quarters, their criticisms shouldn't be allowed to jeopardise the aspirations of parents who wish to have their children be proficient in English but may not have the resources to send their children to private or international schools.
Studies have shown that 15% of rural students exposed to DLP (compared to 2% without DLP) reached intermediate English proficiency, and on the other end of the spectrum, only 4% of DLP students (compared to 25% without DLP) fell below the basic proficiency target at the end of preschool.[5] Many teachers have noted that the DLP was able to capture students' interests in STEM subjects and prepare them for future careers in those fields.[6]
Mohd Radzi Md Jidin has been named as Minister of Education in YAB Tan Sri Dato' Muhyiddin Yassin's new cabinet. We hope he will continue his Prime Minister's good work in paving the way towards improving Malaysian's English proficiency.
     5. "I am a brother to the Malays, the Chinese, the Indians, the Sikhs, the Ibans, the Kadazans, the Dusun, the Murut and those of various ethnicities. I am your Prime Minister. Even if you are a farmer, a fisherman, a trader, a civil servant or a private sector employer, I am your Prime Minister."
For too long, populist statements of such nature have become standard inclusions into a politician's manifesto without bearing the conviction and necessary will to come down hard on those who readily play the racial card and assume bigotry. Too often we promote the ideals for Malaysians to be seen as one. Too often we speak of embracing our diversity. Too often we claim that this diversity makes us collectively great, and that we will become a society that will prosper and progress together.
But it is glaringly obvious, that some have not received the memo. If indeed, we aspire for a better Malaysia for our children and our children's children, then this new leadership needs to start walking the talk.
The rakyat was promised a repeal of draconian acts or laws as part of Pakatan Harapan's winning political manifesto. This has not quite happened. But why go so far as to enact a law and then find ways to repeal it, when Malaysia already has the well-established Rukun Negara developed and enshrined 50 years ago?
The Rukun Negara has two parts. The first, a pledge that reads,
"Whereby Our Country, Malaysia nurtures the ambitions of: achieving and fostering better unity amongst the society, preserving a democratic way of life, creating a just society where the prosperity of the country can be enjoyed together in a fair and equitable manner, ensuring a liberal approach towards the rich and varied cultural traditions, and building a progressive society that will make use of science and modern technology."[7]
The second outlines the five principles – Belief in God; Loyalty to the King and Country; Upholding the Constitution; Rule of Law; and Good Behaviour and Morality.
Sadly, these values to teach, construct and mould a Malaysian society that is free from corruption, vengeance, envy and prejudice have been largely ignored and even forgotten by our leaders in recent times – if you can even call over three decades recent.
Perhaps, now is the time for our new Prime Minister and modern day government to return to these principles and construct a manifesto or policy of delivery that do not consist of race or religion-based voter appeal, and is more in line with what the average Malaysian politician wants. The question then becomes, does the new Prime Minister desires to be an average politician or a transformational one? For the sake of a new Malaysia, I hope his answer is the latter, because then we can dream of a united Malaysia once again.
YAB Tan Sri Dato' Muhyiddin Yassin, you have stood up before the rakyat. Asked all Malaysians to give you a chance and to join you in rebuilding our country and restore its glory. Our faith – and the future of our country – rests in your hands. We sincerely hope you will make the right decisions befitting that of the people's Prime Minister.
---
Alex Iskandar Liew, EVP & Partner at PEMANDU Associates and Managing Director of COMMUNICATE by PEMANDU, is a communications activist, who strongly believes that all public manifestos and government plans should be distilled into 3 feet programmes with clear outcomes, tasked to individuals who are driven and willing to be held accountable for their implementation and delivery.
[1]New Straits Times, 2020
[2] Free Malaysia Today, 2020
[3] The Edge Markets, 2019
[4] The Star, 2020
[5] The Malaysian Insight, 2017.
[6] International Journal of Recent Technology and Engineering, 2019
[7] MyGovernment, 2016.