Recruitment in the Digital Age
Seeing to believe
The art of recruitment has evolved throughout the years.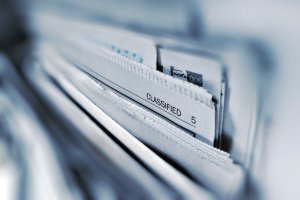 Before the internet and social media, the modus operandi for companies was to put out a piece of advertising with a nice headline, coupled with requirements for the job. Then, hope that qualified individuals would find their ad in the sea of job postings nestled in the pages of local newspapers or trade magazines.
In this digital age, where authenticity and real experiences are favoured over mere rhetoric, there is a need for companies to re-imagine their approach to recruitment. Gone are the days where simply claiming that company X is a good place to work would be good enough to lure in a resume. Today's candidates are more interested in real stories. And they want them to come from the people working in the company itself.
However, despite studies that reveal a 34% increase application rate* for companies that use the videos as a recruitment tool, some companies still err on the side of caution, seeing the production of a good video as "unnecessary spending". No doubt, investing in a recruitment tool comes at an expense. However, the cost of replacing an employee can go up to four times their annual salaries, with bad recruiting costing companies over $50,000 on average.**
Storytelling the way forward
DIALOG – a leading oil and gas service provider, saw the need for a recruitment video. The challenge? They wanted this to double as a corporate video.
Sticking to a steadfast belief that every good story deserves to be told authentically, the team at COMMUNICATE by PEMANDU set out on a different approach to dig up compelling stories and experiences from DIALOG's very backbone – their staff.
But in order for the video to double-hat as a corporate video, the team needed to give DIALOG a brand proposition to anchor their staff's stories on. What was immediately clear in the preliminary research was that the company demonstrated a penchant for venturing into new business opportunities. This pointed to an ironic comfort with being outside of their comfort zone. And thus, emerged the guiding theme for the video.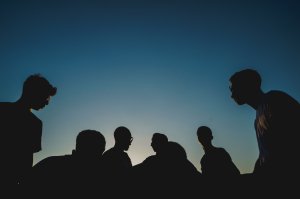 With that, COMMUNICATE sought to tell the stories of people who, in the same spirit, embarked on a journey of personal transformation by getting out of their comfort zones. Each of these stories revealed how DIALOG had given them the space and opportunities to do things they would have never imagined.
It helped that many had stories to tell from experiences beyond the confines of their office cubicles. Team COMMUNICATE wanted these experiences to shine through to excite potential candidates and drive home the theme of exploration. To do so, they spent two days documenting some of the off-site work that our protagonists were involved in.
Not wanting to sugar-coat, many of these stories involved humorous quips, for example, one member of staff who when describing a particular off-site experience, found himself asking "what am I doing here?"
The end-product was an amalgamation of experiential stories peppered with honest accounts from people who know the company best. All to paint a clear picture for potential candidates of what a career with DIALOG could look like, but more importantly, to make known the inevitable yet transformative opportunities to explore new terrain beyond the confines of comfort – the very lifeblood of all of DIALOG's successes.