The Lost Art of Corporate Storytelling
By Alex Iskandar Liew
"Storytelli
ng is about two things; it's about character and plot. You want people to think. You want people to be emotionally involved."
I recently took a brief for a corporate video from a client – and I hadn't done so for a very, very long time. Mind you, I have made a lot of short films and videos in my time but most of them stem from my personal ideas, creative brief and direction. So, taking a third-party brief and interpreting it was a challenge. It meant I had to deconstruct and simplify an almost 700-word brief to assure focus and ultimately, delivery.
I took the first course of action – to learn about the industry landscape in which this brand resided, review what their competitors are doing, find a plausible position for this brand to establish itself above the noise and clutter. And anchor it against a personal and meaningful narrative.
Video marketing has become a staple and an important component to the success of a business. It is such an essential part of a marketing strategy and helps a business promote their brand, get their important message across, and improve their relations with their stakeholders. More so, in the ever-growing realms of social media, where virality is key.
 MR. PHELPS, TEN SECONDS 'TIL SELF-DESTRUCT
According to a headlined report, "Humans have shorter attention span than a goldfish, thanks to smartphones". There is a degree of truth to this and from an industry observation, people are watching video content more from their mobile devices than ever before, rather than from their desktops.
The process of looking for content, people are clicking on video links at a faster rate, and deciding what they think is worth watching. This means you only have around 10-15 seconds to grab their attention. So how do you do it?
 W11FM
A brief doesn't need to include the kitchen sink. It just needs to highlight what relevance the corporate entity, brand or even individual, hopes to bring to the audience. And who is this audience? That needs to be defined. We can't be all things to all people. We are talking about a 2-minute video here marketing itself to people who generally have a 10 to 15-second attention span.
When the video commences, the audience will ask "What's In It For Me?" That must be the immediate address and basis of the creative development. Take off your corporate, or in this case, your production hat, and put yourself in your audiences' shoes.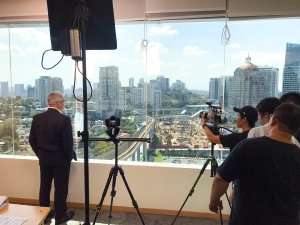 Develop content that audiences can connect to emotionally. Analytics and research illustrate that people share videos they emotionally connect to at a much higher rate than those which contain marketing fluff.
Make it engaging. Storytelling begins and ends with an engaging narrative – one that your audience can relate to, and move them some way. It does not have to always be an emotional experience. It can be thought-provoking. If it can enable your viewers to embrace a new perspective or by way of it being something that will motivate them to keep watching, then we are on the right track.
Remember the goal is to make it memorable video and to get people to take in your whole message, especially since you are likely to include a "call to action" at the end of the video.
SHOW ME MORE SAMPLES!
I disagree with the idea of using video samples to demonstrate direction, competency and the ability to develop and create a marketing video befitting a brand. Many creative agencies choose to take the easy way to deliver "an idea" by borrowing "work" that was previously done – either by themselves or others. This is akin to fitting a square peg in a round hole. And what you may end up with is a homogenous video or what they will call "style".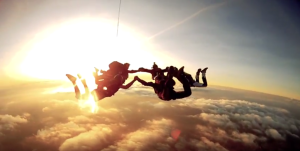 Just like any motion picture, the ideation of a video begins with the understanding of a need, then a script, or in our definition, an airtight narrative that can deliver the right idea and message for the brand. Only upon agreeing to that narrative (script) can we create the right accompanying visuals (creative) to deliver the right messaging (direction) utilising the right treatment e.g. graphics, animation, tone and manner, accompanying music and edits (execution).
The process to developing an engaging video is in the storytelling. Like any good story, an effective video should have elements of entertainment.
We must unfold a story before your viewers and allow their imagination to take flight.
Just like in a motion picture, something should stand out for the viewer, whether it is colours, animation, emotional appeal, or just a great story line, focus on what works to keep the attention of even the most indecisive.
The approach is to ensure that our narrative and content holds their own before we consider the treatment. The sum of a strong narrative and content brings together a concept, to which we then consider varying forms of execution to bring the story to life. Concept is the glue that holds any creative execution together. Execution can differ. That is the process.
A great Hollywood filmmaker once said at the Academy Awards, "Just tell a great story. The rest will fall into place." The same is true of a great marketing video.
SIZE DOESN'T MATTER
The average length of a marketing video is anything from a minute but that usually depends on the delivery of the concept. Go too long and fatigue may set in. Too short and you will lose the desired impact. Critical success is to make the video memorable and I can't emphasise the importance of a good narrative delivered in the right tone and manner.
Sometimes, being abstract in the right dosage allows a greater following than displaying full frontal nudity. If it's abstract, an individual should anchor it to relate the story to your viewers. Create nuances of your brand along the storyline. If you have a message to tell, tell it well! Tell it with conviction and believability. Tell it with a bit of heart and soul.
Using a storytelling approach does not mean you need to create the next high budget petroleum festive ad, or finding the budget to match. It just means identifying a simple narrative that conveys your message in a way that your target audience will remember, engage with and act on.
So, how do you come up with a storyline? Well, that's where we can help!
Click here to view the Manulife Malaysia Anthem of Life video, produced by us
Client: Manulife Holdings Berhad (Manulife Malaysia)
Brief: Develop & produce a corporate video to communicate Manulife Malaysia's corporate proposition & position
Target audience: Potential customers and the company's agency force
Engagement Manager: Ellina Badri
Concept & Copy: Alex Iskandar Liew
Production timeline: 4 weeks
Date: January 2018