Uncaging Creativity in Consulting Companies
By Leon Jala
In an industry filled with polarising buzzwords, 2018 welcomed a new contender – the 'cagency'.
The slightly cringe-worthy term describes a new wave of consultancies venturing into the creative space. In an increasingly data-driven landscape, this seems like a natural trajectory for consultancies and agencies. But is it, really?
A glimpse of the industry's future
A look at Cannes Lion 2018, the festival and awards event for the creative and marketing communications industry, already points to the increasing presence of consultancies actively desiring a share of the proverbial agency pie. Accenture Interactive set the tone in a big way bagging a Gold Lion for its interactive campaign, JFK Unsilenced.
As all good things should be, the idea was simple: give the world the speech that John F. Kennedy was supposed to give before he was assassinated. Illustrate the possible social impact. Its success at Cannes has sent a strong message on the boundless possibilities when creativity and data enabled by technology find synergy.
A creative and a consultant walk into a bar…
If it was really that simple, everyone would be playing the same game. But the reality is that creative and management consulting are often two different creatures – while the currency of the creative is emotion, consulting banks on data. Finding real synergy is not easy. But easy never made for much fun anyway.
And that's exactly the challenge that PEMANDU Associates has gone head-first into, by setting up its communications subsidiary, COMMUNICATE. Helmed by its Managing Director, Alex Iskandar Liew, the company's approach to this conundrum has been to build a team of creative-consultant hybrids passionate about storytelling and communicating the right messages to the right target audience through focused platforms.
But the main point here isn't about hybrids. For Alex, it's about "breaking down silos or the perception that communication is a last mile of a strategy or an implementation programme." When we stop putting each other in the traditional boxes where planners only do strategy, suits only manage accounts and creatives only tell everyone else they're wrong (I know, I was a copywriter), individuals within a creative agency will begin developing a collective sense of ownership for the work.
Thus, just as the ad people of yesteryear realised the magic in bringing an art director and writer into the same room, so too should we be looking to get more people into the bigger rooms of today. And that includes our clients.
Collaboration over order-taking
More creative agencies can benefit from working closer with their clients by involving them more heavily in the process. Not just by taking a brief. Much like their parent company, COMMUNICATE advocates 'labs' in their methodology. A lab is an extended workshop involving the client's stakeholders for a given area of focus, facilitated by the consultancy.
For COMMUNICATE, being able to accurately identify and verify the case for change and opportunities together sets a clear path for the creative work to begin. More importantly, it establishes a clear narrative and illustrates an outcome that the work should deliver.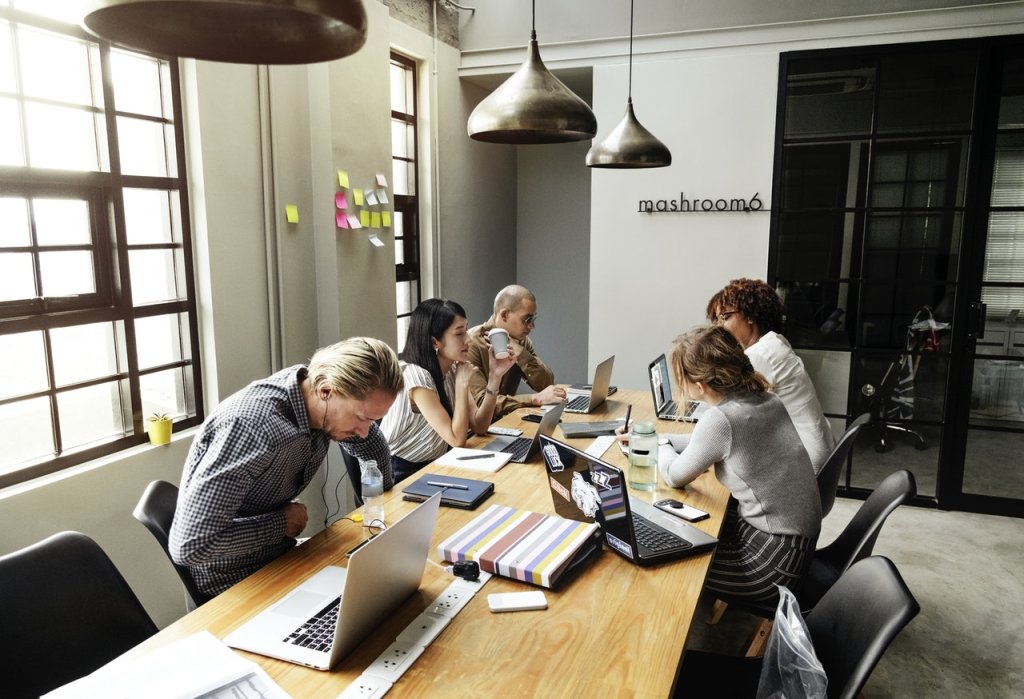 Many creative agencies pride themselves as branding experts, but ultimately, the brands will know their challenges more intimately. Brands are not just driven by perception or awareness; their performance is also anchored on profit and loss. And brand diagnostics are multi-layered with solutions influenced by all facets of the corporation.
You wouldn't trust a doctor's diagnosis without first revealing your own symptoms. It is similar with the clients – they have a need; they need to know that we are listening; they must be assured that we understand before they can take our proposals seriously.
Over-fascination with creative. Under-fascination with outcomes.
More importantly, we need to facilitate the essence of a brief against the desired outcome so that the work actually works. After all, what good is an award-wining creative campaign if it's homogenous?  What good is a warm and fuzzy piece of piece of advertising, if the brand logo is interchangeable? Brands are unique. Therefore, the messaging too must be unique.
On the topic of awards, it's great to see the annual Kancil Awards exploring a festival format. This is a step in the right direction to being more inclusive to those outside of the ad world. Agencies were always meant to be partners. Not vendors.
Ultimately, the cagency model is still a model – it isn't the answer in and of itself. To truly transform the industry landscape, we must begin engaging in 'business unusual' – to embrace the ever-transforming process on how a good piece of creative work is delivered. Perhaps, then, as teams find themselves on award show stages amidst roaring applause, it will truly be a collective award for both clients and agencies, regardless of budget.