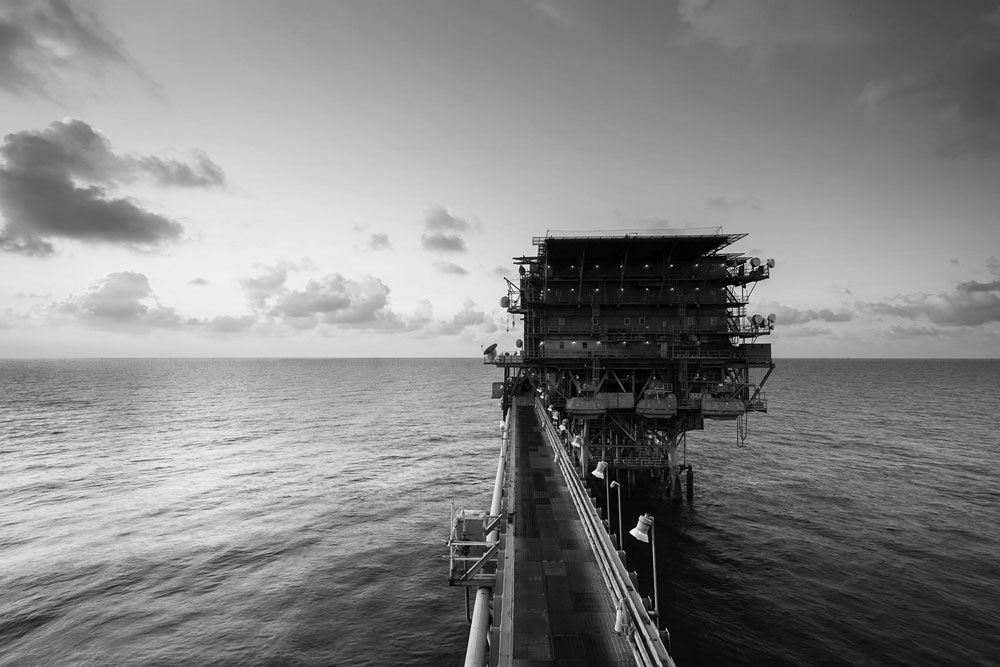 BFR Labs: Driving Businesses Towards A New Horizon
While oil and gas remain among the top commodities in the world today, there is a growing interest in alternatives to fossil fuels which are finite and in danger of getting depleted. Just last year, the International Energy Agency announced that investment in electricity surpassed investment in oil and gas for the first time ever.
The great oil crash in November 2018 signalled a dramatic decline in crude oil prices from a four-year high to under USD$50 a barrel in mere weeks. CNN business attributed the crash to a slowdown in global economic growth as well as relatively weak demand for oil in Europe and Asia.* Is this then indicative that oil is no longer the hot commodity it was ten years ago?
Times have changed and champions of Big Oil are starting to show an interest in renewable energy and a willingness to engage with policymakers about climate issues.** The renewable energy movement isn't just limited to America. More and more countries are seeking to seeking to reduce a dependency on fossil-fuels and move towards renewable energy.
New Zealand is one such country who made the decision to regulate (and eventually reduce) emissions of greenhouse gases as early as 2007. In April 2018, Prime Minister Jacinda Arden announced an end to further offshore oil and gas exploration and vowed to reduce the country's net greenhouse gas emissions to zero by 2050. New Zealand is well on its way to end its reliance on fossil fuels as its main source of energy as the country already obtains 80% of its electricity from renewable sources.
However, the next big challenge is faced by industries and products that rely on fossil fuels. Where does this change to renewables leave the energy companies who specialize in oil and gas? Will they be left out in the drive towards green and renewable energy?
Playing the Game of Impossible
While this shift away from oil and gas dependency itself is certainly challenging, PEMANDU Associates believe that it is possible to diversify and conduct feasible as well as profitable turnarounds.
As the saying goes, 'acknowledgement of a problem is the first step towards its solution' – first, companies should understand that their problem is only going to get worse as more countries start to remove their dependence on fossil fuels. The next step is to robustly assure a state of readiness.
PEMANDU Associates' experience in utilising its proprietary BFR (Big Fast Results) Methodology to enable clients to define and achieve their goals with the 8 Steps of Transformation ©, has been key in assisting governments like Malaysia and Oman in diversifying their economy from oil & gas dependency. The oil and gas industry is one of Oman's primary industries, with petroleum products fuelling the economy and enabling Oman's development over the past 30 years. This dependence on oil subsequently caused Oman's economy to be greatly affected by the 2016 global drop in oil prices. As a result, the government initiated the Tanfeedh programme aimed at unlocking the non-oil sector. Tasked with diversifying Oman's economy, PEMANDU Associates suggested developing sectors such as manufacturing, logistics, tourism and fisheries – all of which were earmarked as having high potential – as well as holistically governing Oman's energy sector.
PEMANDU Associates has also utilised the same methodology to enable private sectors in that particular field to enhance their downstream operations; the Pengerang Integrated Petroleum Complex, for example, was a recommendation by our team to serve as a centralised storage facility for the petrochemical industry. The facility was built as part of a public-private partnership between the state government, Petronas and foreign investment.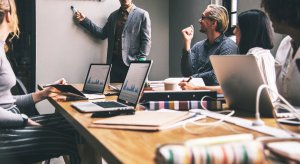 In 2018, PEMANDU Associates was tasked by an oil and gas company in New Zealand to facilitate a strategic workshop to identify a feasible turnaround strategy for the company in the shortest possible time. This was underpinned by a true north of steering the company away from oil and gas dependency.


To get the needle moving, the three-day strategic workshop involved 30 participants from the top levels of the company with a total of 720 total man hours of effort.
Prioritisation is a key component of our methodology. With that, the workshop focused on key enablers that would yield real outcomes for the company. These included expanding into new markets within the industry by offering new products, identifying new markets and client demographics, and diversifying the company's business portfolio by applying existing competencies to a different sector.
The workshop generated 34 business ideas which were categorised according to impact and feasibility: 20 ideas were classified as 'Breaking New Grounds' ideas; and 14 as Business Opportunities for deprioritised ideas. PEMANDU Associates recommended that the company continue with the BAU ideas they had already planned for, but spice things up by adding fresh ideas to elevate the company beyond the norm.
Fresh eyes, bold new ideas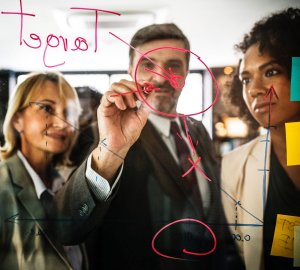 PEMANDU Associates believes that the only way for oil and gas companies to diversify is to expand into new markets or look for fresh opportunities in new industries. As the client already had experience in construction, most of the high priority suggestions were aimed at strengthening its foothold in the construction industry while scaling back its oil and gas operations.
The top new idea suggested was to expand into waste management by repurposing waste into building materials. With China's plastic waste ban that started in January 2018, countries around the world are scrambling to find a substitute for China, turning instead to Southeast Asia. However, Southeast Asian countries are now following China's example and closing their doors to waste imports – starting with Vietnam in July 2018, Thailand and Malaysia in October 2018 and now the Philippines in January this year. New Zealand previously shipped 15 million tonnes of waste plastic a year to China, which means that there will be a serious plastic waste build-up very soon if alternatives are not found. Repurposing plastic waste into building materials is an innovative and green alternative that can reduce the amount of discarded waste through a low energy and eco-friendly recycling process.
Another opportunity suggested at the workshop was to provide modular residential housing by incorporating industrial building system (IBS) techniques when building housing units. This was in light of construction trends in the region revealing a concentration of construction activity in the residential sector. And on top of that, the government's recent launch of the KiwiBuild program which aims to build 100,000 quality affordable homes for first home buyers within 10 years. With IBS techniques, units would be built in the factory and assembled onsite – meaning that units could be built faster, cheaper and still allow for flexibility in design.
Towards a new horizon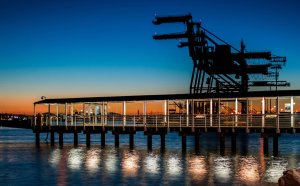 While it is still early days yet, suggestions from the workshop were well received by the client who is now in the process of implementing the initiatives in phases in the next 5 years. Part of the PEMANDU Associates process is to aim for the seemingly impossible while making significant and regular progress along the way.



In this case, the goal was not to entirely discourage the client from continuing with its work in the oil and gas industry, but rather, to offer fresh new ideas to diversify and expand its horizons with greater confidence beyond their original industry.
Source: *CNN Business, **Bloomberg