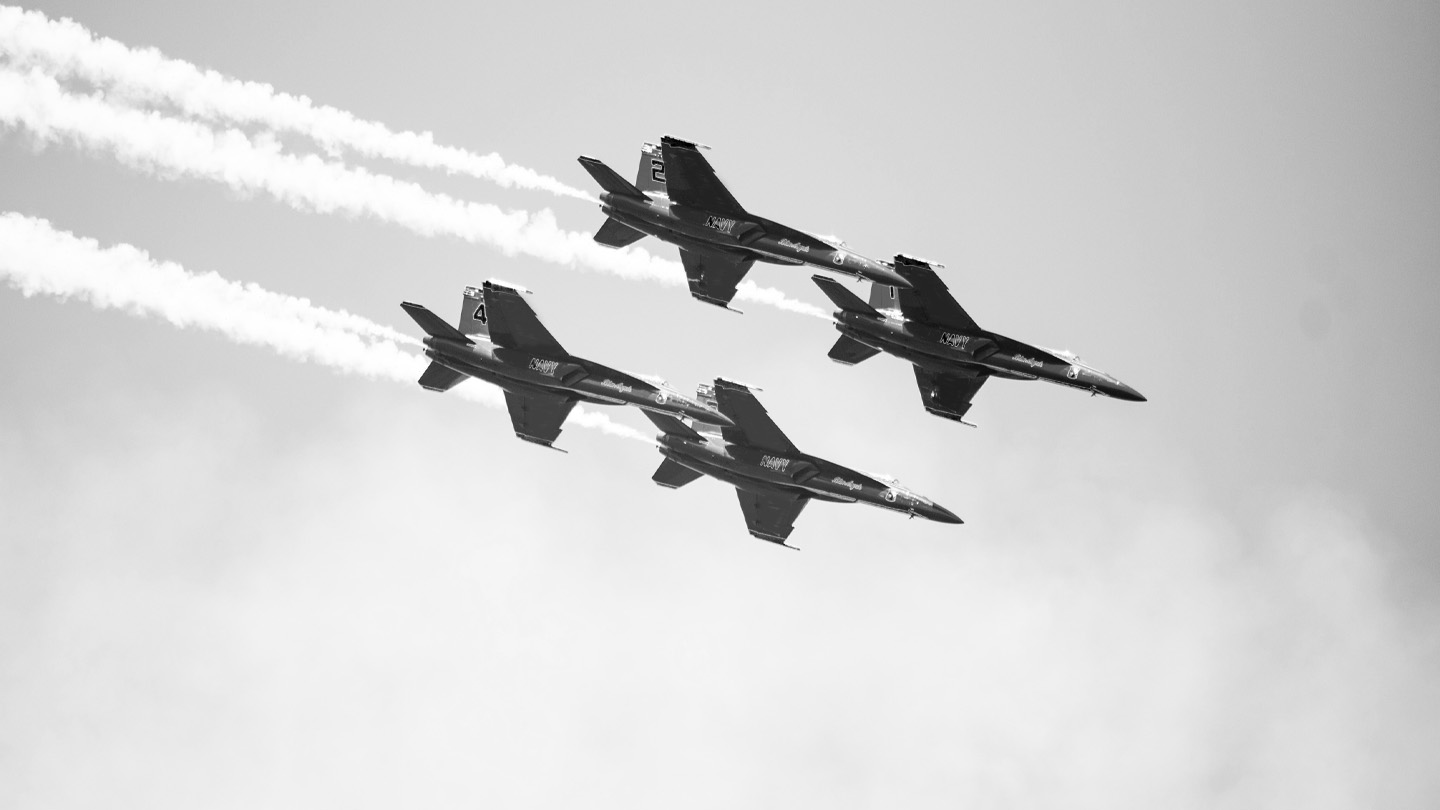 By Cheska Tatiana Ridzuan, Consultant at PEMANDU Associates
I put forth the hypothesis that everyone who left the cinema after watching Top Gun: Maverick felt a tiny bit cooler. As though the spirit of Maverick had imprinted itself on us as we walked out of the cinema, popcorn still sticking to our sweaters. I had left with a spring in my step, and the Top Gun soundtrack on repeat for days. It wasn't until my family put on the 1986 original movie that it dawned on me: Oh my God, I'm Goose. And I die for character development.
True high stakes were probably what Goose dealt with every time he was in air. I cannot imagine myself being as funny or cavalier if I was wingman to Maverick. Pete "Maverick" Mitchell was the person at the controls – leaving Goose with very little power if he decided to disobey central command, fly below deck, fly inverted or ignore Goose's warnings from the back seat.
Being a consultant is the far less-cool, less-glamorous, less high-stakes equivalent of being Goose. Besides the lack of F-18s to fly and having Val Kilmer as a colleague, there are similarities that us consultants and Goose share.
We too, have our Mavericks, except our Maverick changes with every client. The most important similarity is however: Goose existed for Maverick's character development. Like Goose, we are present for a short blip in the lifetime of our clients (almost the equivalent of being killed off mid-movie), but that doesn't stop us from doing our all to make sure our Maverick, whoever it is, shines.
Always the Wingman
"Your job isn't to show off. It's to make sure you do all that you can to make the client succeed."
At the start of my career, I had thought of myself as the 1986 Maverick (or 2022 Hangman for those of you who skipped the original). My goal was to hit my markers of success, and that I did. Despite doing all that I thought I could do to be a Superstar, it was painful to see that I was one stop short of being stellar.
My moment of clarity came to me in 2021. After having worked in consulting, equity crowdfunding, and change management and playing the support role for multiple different clients did the chasm close. A consultant is always the wingman. Never the star.
Most PEMANDU consultants will be placed in implementation projects. It is these projects where we are baptised, truly by fire. And it is in these projects that we bear witness to the success of the 8-step methodology. As our chairman would remind us, we are the only people on the ground who know the process, and it is our job to bridge the gaps that the clients have (whether in terms of buy-in, capacity or capability) so we can see them succeed.
One of the greatest moments that challenged us was perhaps in a project in an East African country. In addition to our list of initiatives to deliver on, the new financial year was dawning on our tight-knit unit on the ground. Every day we woke up to the importance of making sure the initiatives and budgets the clients had worked so hard on during the PEMANDU Labs were captured in the plans for the new year and approved by the Board.
On the ground, we knew that we had to step in as comrades in arms to make sure the plans and budgets for the year were air-tight and lived up to the expectations for the Board. Our intention was not to make PEMANDU a hero, but to ensure our clients were given everything (approvals, the budget, and the endorsement) to succeed.
During this period, we had received instructions from HQ to focus on what we needed to deliver. As the people who worked, laughed, and ate with the clients – we knew that our role was far greater than HQ wanted us to play. Much like how every great movie needs conflict, it was also during this period that we were short on men. Two of our team members were required to fly back due to terrible circumstances, and I tried my best to ignore all the warning signs that I was going to need surgery, and soon.
"You're not going to be happy unless you're going Mach 2 with your hair on fire"
My boss had warned me before taking on a leadership position within the team: "The hardest moments aren't going to be work, the hardest moments are when you'll need to deal with the human side of the team. How will you deal with burnout? With low morale? With break-ups and loss of family? These aren't in your job description, but these are things that you'll need to learn how to navigate."
By this point, the team had just concluded a rapid-fire Lab period. We had moved almost instantly into implementation and had just unpacked the last few boxes from moving to the country long-term. Most of us were married and have families back home – and perhaps it was our luck that some of us became new parents, some lost family members, and some of us fell sick within the period of two weeks.
I conceded to the team. In moments like this – it wasn't directional leadership that was needed, I needed the conviction to come from each of us. The decision was the teams to make, would we bite the bullet and help the client? Or keep our heads down and focus on our success markers?
My anxiety grew in the teams' silence.
But the answer the team provided renewed my conviction in the spirit of PEMANDU Associates. Where we fight for the clients like our own. "We might as well make our time here worth it", said one of my team members.
A point to make here is also that the client was working on a skeleton crew with multiple hats. Additionally, an institution, our client had welcomed a new Board less than 2 years before we came in. This Board came in with high expectations, which the CEO worked hard towards achieving. Most of you will resonate with moments where you were resource strapped, but still had the heart to kick-it out of the park.
It was this scrappy mindset that led us to diving headfirst to bring the clients' expectations to fruition. The decision to jump in and assist, despite this being an event that we were contractually not obliged to deliver, came as second nature to us. Just like Goose, we knew that the success isn't ours to claim, but it was ours to support. Once again we were reminded, we are always the wingman, never the star.
This isn't to say that we didn't deal with burnouts and all-nighters while binging KFC.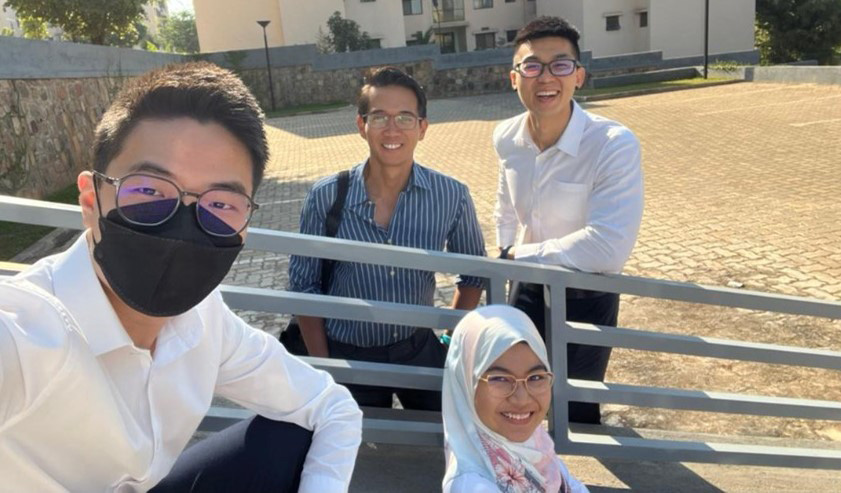 Know your True North
The thing about PEMANDU is, our DNA had come to life naturally. With team members who are willing to go the extra mile for the clients, and who slide each other that extra cup of coffee when our energy levels are depleting.
This is what makes us incredible Wingmen. We know that our roles are short-lived, and we know that we merely exist as a launchpad for the client to achieve their strategic plans and shine as bright as they can. As a new generation of 'Goose' are recruited into the company, we only hope to teach them what we hope to have learned sooner: There is all the glory, in being a wingman.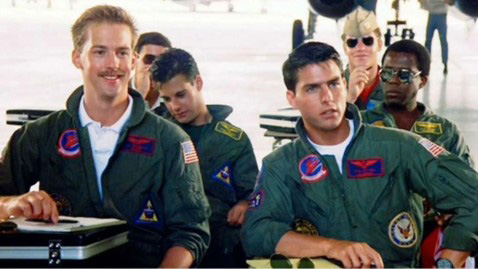 To those who read this, know that we will always be ready to be your Wingman, whether you're Abdul "Maverick" Sulaiman or Maksim "Maverick" Sidorov. This is Goose, still supportively screaming in the backseat of an F-18 in East Africa.