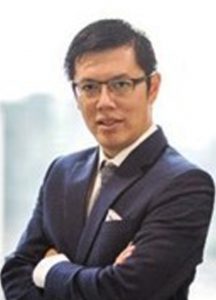 Woody Ang is Partner and Joint Managing Director of PEMANDU Associates. He is also the creator of PEMANDU Associates' award-winning Global Covid-19 Index (GCI). He shares how a random idea evolved into a decision-making tool recognized by WHO and beyond, characteristic of PEMANDU's Big Fast Results.
They say some of the best ideas come from the most unlikely of places. The Global COVID-19 Index (GCI) origin story is no different. The GCI's inception came against a backdrop of a very difficult time for PEMANDU Associates. As an organization with most of our existing contracts abroad, COVID-19 hitting in full force meant calling all our colleagues back home in the interest of their health and welfare.
At the time, Malaysia was well into its first month of full lockdowns that commenced from 18 March 2020. Furthermore, PEMANDU Associates' management had to take the difficult decision to reconfigure the organization to keep the business sustainable. The bleak outlook as the world grappled with the pandemic also took a hit on staff morale. It was a good time as any to reflect on the organisation's turnaround plan.
It was the 18th of April on a regular Saturday morning that I received an email from the CEO and President of PEMANDU Associates, Dato' Sri Idris Jala. It explained a new concept of an index to rank countries on the COVID-19 impact and their respective Government's responses. I remember having some niggling doubts as we were very much in the thick of our own crisis response, and I could not yet make the connect as to how this would help our predicament. I wrote a polite and diplomatic email declining the idea. My response was dealt with the best way possible by my CEO: in complete silence.
The following day, whilst I mulled over my Sunday morning coffee, my CEO sent a WhatsApp message with a screen capture of some COVID-19 statistics from the local newspaper. Together with the image, was another call to action to realise the concept. I got to work.
Two hours later, I had the first working prototype of the model. After a quick call with the CEO, I had a few pointers to build upon. I spent the rest of that Sunday iteratively refining the prototype on my own volition. At this point, it is worth pointing out that being in PEMANDU for 10 years and growing as an agent for large scale transformation has made me highly attuned to key metrics that matter. This extends to being able to prioritise key data points into easy-to-understand dashboards. In fact, most if not all my colleagues have honed this innate ability over the years. What helped me further were my own personal interests in dabbling with software.
Together with a small team, the GCI progressively took shape. DS Idris recognized he was seeing his vision materialize and commenced reaching out to policy makers and key opinion leaders in academia to seek their inputs. With every new input, the GCI was enhanced further. Within a matter of weeks, we had presented to epidemiologists, prominent thought leaders internationally in renown academic institutions, key strategic health advisors and lots more.
As we built up momentum, DS Idris threw the next gauntlet at me. "I want you to be able to defend this model even if you are put on an international news station." In PEMANDU Associates, you are trained to pursue the game of the impossible – and this was a prime example. On hindsight, it was exactly the impetus that was needed to generate the self-drive to lead the continuous improvement of the GCI.
This iterative process of refinement reached a watershed moment when the GCI was finally unveiled by the Minister of Science, Technology and Innovation of Malaysia on 4 June 2020 in front of a global audience. The launch was broadcast live over Facebook and Zoom and was attended by more than 20,000 participants from 37 countries. From that day onwards, the GCI was made available free to the public with the help of corporate sponsors.
In the months that followed, we presented to various key organisations around the world, including international science communities and multilateral organisations. We also collaborated with the UK-based Delivery Associates to develop a Global Pathfinder Report on Global Best Practices in COVID-19 Health measures. Our extensive experience in facilitating public sector transformation combined with the GCI's data-driven analytics made this 112-page report possible in record time. This report was also picked up Bloomberg and many other international news media.
Throughout all this, we never lost sight on needing to walk the path of continuous improvement. We gained the opportunity to present the GCI to the World Health Organisation. The WHO were immensely generous in their constructive feedback. Collaboratively, we were able to create an entirely new dynamic methodology compared to the original methodology utilized at launch. We now update and publish both methodologies daily on the GCI website.
In November 2020, the GCI attained another feather to its cap. PEMANDU Associates was accorded the coveted Chairman's Award at the 2020 WITSA Global ICT Excellence Awards for developing Global Covid-19 Index. This was no mean feat as the World Information Technology and Services Alliance (WITSA) represents IT Industry Associations from 84 countries around the world. To be acknowledged on merit on a global stage reinforces that we had truly accomplished something previously unimaginable.
At PEMANDU Associates, I have been fortunate to have built a career pursuing the game of impossible. The GCI has been one of the finest examples of taking a visionary concept and religiously applying a recursive and iterative approach to realise tangible implementation.
So, do you have a wild idea that you think may work? As for me, let us just say that I will be smiling the next time DS Idris sends me a wild idea on a Saturday morning.