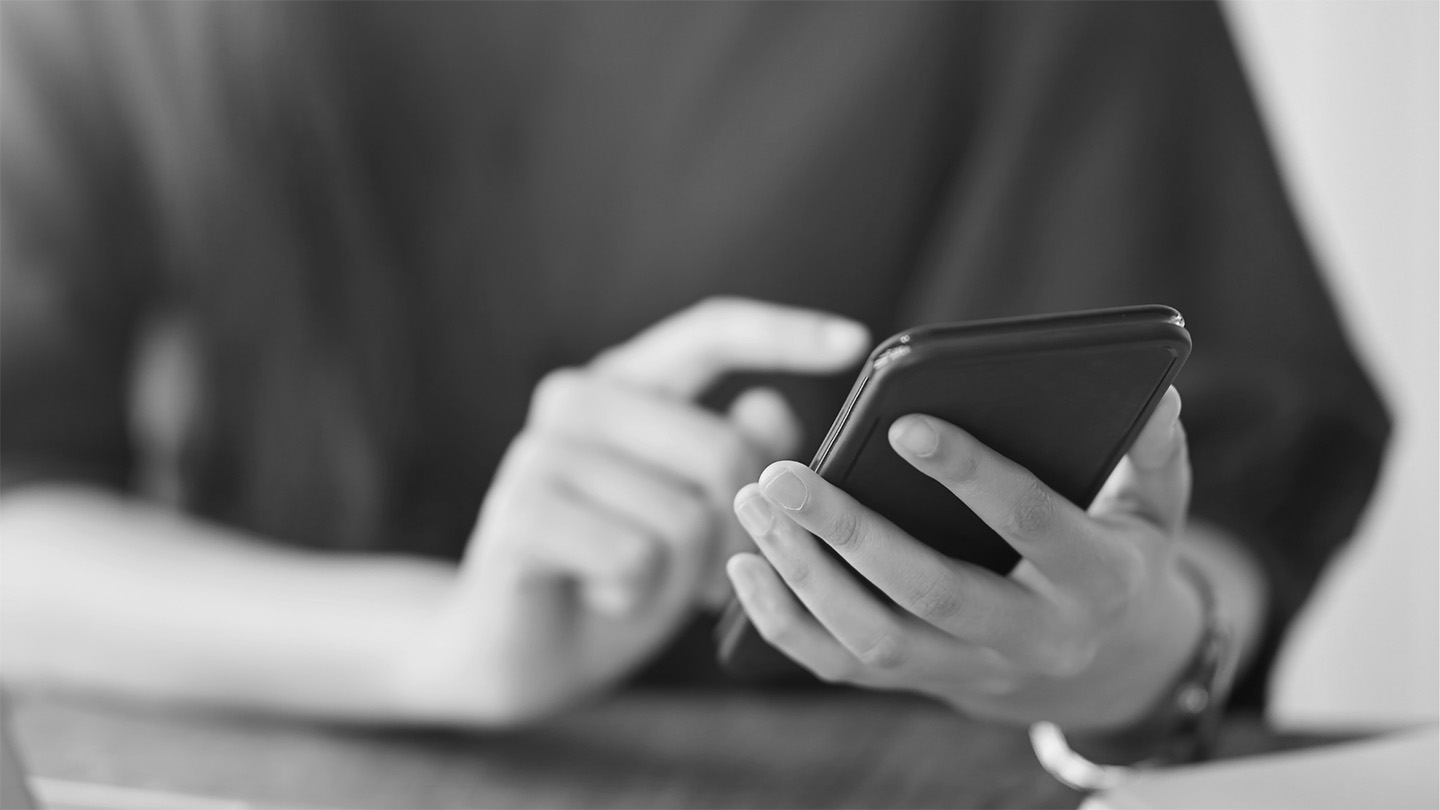 By Syafa Mustaffa
I am prompted to share some insights into the popularity of super apps in this part of the world after discovering that they are far less common in the United States.
A super app, which unifies many different app functions into one easy user experience, provides a service ecosystem by integrating a plethora of 'mini app services'.
The question that I will address is this: Is the lack of super apps in the United States indicative of a difference in mindsets between people in Southeast Asia and the United States in terms of what it means for digital economic growth?
Asia is on track to account for 50% of global GDP by 2040 and 40% of global consumption, representing a significant shift in the centre of gravity of the world's economy1. Western observers and media have long discussed Asia's rise in terms of its enormous potential for the future. It is time for the rest of the world to change its perspective even more as Covid-19 has propelled us further into the future.
The question now becomes, are we Asians (particularly Malaysians), prepared for this inevitable shift? I was completing an international professional certification course when I discovered that the term "super app" is almost non-existent in the United States. My classmates, who consisted mostly of working professionals from the United States, have never encountered the term "super app." The course trainer had a rough idea of what a super app is but had never actually used one.
In the meantime, we Asians are already very much accustomed to the concept of super apps, integrating them into our daily lives seamlessly. This realisation sparked my curiosity to research the East-West digital divide further. Our cultures and behaviours from both sides of the world can be so deeply embedded that they profoundly influence the direction of our digital growth whether we realise it or not.
Market trends in the East have displayed strong growth within the super app industry, as consumers are increasingly dissatisfied with having to manage multiple apps, constant updates, and the extensive use of device memory space. Super apps such as Gojek, Wechat, Grab, Paytm, AliPay and Kakao combat app fatigue by providing supplementary services that go beyond the app's primary purpose.
Super apps today combine more than four features including but not limited to e-commerce, delivery services, e-hailing, fintech solutions, and social media integration. Naturally, we begin to question why META, owner of WhatsApp, Facebook, Instagram, Giphy, and Packagd, has yet to adopt super app features. Facebook, which is considered to be the world's most popular social media platform, may very well be the closest Western platform to having the tools to create a super app, but it has yet to do so.
This leads us to explore the various differences in mindsets about super apps between entities in Southeast Asia, specifically Malaysia, and the United States. To begin with, data privacy, policy and regulatory readiness, market demand and user behaviour are among the factors contributing to the disparity in growth in the digital economy between both regions.
User data privacy is not a priority in Malaysia. Companies that own super apps collect a large amount of personal user data to tailor services to individual user preferences. Western governance tends to place strict limits on the amount of consumer data that businesses can access. These restrictions make it more difficult for the likes of Facebook to collect relevant user data in order to meet their business needs.
Malaysia's Personal Data Protection Act (PDPA) 2010 is intended to be at the forefront of protecting information collected about an individual. However, the PDPA contains no provisions addressing the issue of online privacy, which includes data such as geolocation and cookies, among other things.
In comparison, Europe prioritised data privacy, which resulted in the adoption of the General Data Protection Regulation (GDPR) by the European Union in May 2018. The GDPR, which replaced the 20-year-old Data Protection Directive, imposes stricter rules than before, governs how businesses harvest and manage data, and imposes severe penalties on violators.
Malaysians have grown so accustomed to scammers and unwanted phone calls or texts that we have unfortunately normalised these violations of data privacy and are no longer prioritising or demanding tighter data security. Between 2021 and 2022, reported cases of data breaches show the extent of this problem.
Malaysia recorded over 20,000 cyber crime cases in 2021 with losses amounting to RM560 million, deputy secretary-general (Security) of the Home Ministry, Datuk Abdul Halim Abdul Rahman, was quoted as saying in a news report2. He said the cases recorded included cyber bullying, falsification, hacking, phishing and e-mail scams which were increasing each year.
A total of 11,367 cases of cybercrime were reported from January to July last year, Commercial Crime Investigation Department (CCID) deputy director (cybercrimes and multimedia) Senior Assistant Commissioner Victor Sanjos was reported to have said.3
He said the trend of cybercrimes from 2016 till July 2022 showed an increase from 39% of commercial crime cases to 61%. From 2019 to 2021, nearly 70% of all business crime cases were classified as cybercrimes. The figures are incredible! From 2019 to June 2021, the police received reports of losses totaling RM2.23 billion. The government continues to make advances in terms of cybersecurity governance and cooperation, Sanjos said.
Malaysians favour easy access over strict financial policy and regulation
One primary feature for an app to be considered a super app is the provision of financial services, which Facebook does not offer. This could potentially be due to the contrast between the West and Southeast Asia, where Western governments have imposed strict financial service regulations. Fintech companies in the United States tend to face major scrutiny as they are held to the same standard as any other financial institution; and similar to a bank, they must place a primary focus on customer protection.
Recently, there are rising concerns in Malaysia regarding the increase of 'Buy Now, Pay Later' (BNPL) services. Platforms such as Atome, Rely, FavePay, Hoolah, MrPay Later, myIOU, PayLater Grab and SPayLater Shopee, are all easily accessible online credit services. These payment options made available through super apps are often targeted at young users with limited financial management knowledge. Worryingly, unlike a credit card, there is no need to fill out a detailed application form or submit documents proving your income or ability to repay outstanding amounts when you choose a BNPL service. Most BNPL providers do not conduct credit checks as part of the application process. The ease of access could become the BNPL service's biggest disadvantage, as unreliable credit records introduce more risks both for businesses and naïve users alike.
In view of this, we need to press the authorities to take responsibility for the regulation and monitoring of financial services that could jeopardise the welfare of future generations of users and businesses. If left unchecked, this easy access to a myriad of financial services has the potential to create a new generation of debt trap victims and young bankrupts.
Monopoly vs oligopoly markets
The readiness of super apps to pursue third-party integration enables them to expand the range of features they can offer. Third-party developers, for example, can create mini apps that are then integrated into the wider app ecosystem. WeChat is a prime example of mini-app integration into a single super app. However, third-party integrations are not common in the United States and Facebook, for example, strictly prohibits any third-party integration, limiting the types of services it offers. This is visible in how the video service on Facebook was created independently of YouTube.
While this strategy works well for Facebook, it limits its potential to become a super app. On the other hand, the absence of super apps increases competition between apps of a specific nature, minimising the creation of monopoly markets in the United States. For example, both Lyft and Uber focus on e-hailing, giving other app providers the opportunity to fill market gaps such as grocery delivery, QR pay solutions and e-commerce. Compare this to the market in Southeast Asia, where dominant market players such as Grab, Shopee, Gojek, and WeChat are able to monopolise their users' attention. Small apps cannot compete in this hostile market dominated by large players. The nature of this monopoly market poses the risk of uncompetitive consumer prices, fewer consumer choices, market over-reliance and collapse, and potentially opens the door to monopoly markets gaining political power to protect their interests, which increases the risk of diseconomies of scale.
The greater the market hold of super apps in general, the greater the risk of a collapse; for example, Shopee announced several waves of employee layoffs recently, and Carsome announced a retrenchment exercise just last week. These developments should push us to reflect — can this be due to a lack of proper planning and rapid digital growth? Why did this occur in the face of a large returning active consumer database? As the poisonous cherry on top, monopolies in the market may even have a negative impact on a country's economy and employability, causing instability.
Differences in user behaviour and cultural influences
Differences in user behaviour and cultural influences have played a significant role in the rise of super apps. Market demand has been the driving force behind this trend. In many Asian cultures, time is money, and people value quick and efficient services. Super apps provide convenience at our fingertips, requiring minimal effort, and offering highly convenient services. This convenience has made us forget about the real cost of this service.
Similar cultural practices can be found across many Asian nations, resulting in similar consumer habits. This has allowed various businesses to operate and provide the same services in different countries throughout the region. For example, Super apps like Shopee and Grab quickly spread across national borders, boosting their popularity and success. GoTo Group, which owns Gojek and Tokopedia, is a prominent example in the region and is accountable for 2% of Indonesia's GDP. It is also the highest-valued tech unicorn in the world. Similarly, about 87% of South Koreans use the Kakao platform.
What these nations share in common is a young population that is accustomed to using digital tools and services. Whenever they need something, all they need to do is grab their mobile devices and open a super app. This behaviour is driving the growth of the digital economy and the demand for super apps in the market.
Moreover, when we look at world trends outside the US, we can see that in countries like China, the environment is awash with sensory inputs. For example, walking down a San Francisco street may seem like a quiet experience with minimal colours and no neon lights, a contrast to Beijing. Chinese graphic design, especially posters and packaging, follows the principle that the more stuff you add, the better. It has to be full. Additionally, Chinese and Asian cultures tend to have a table full of food during dinner time while Western cultures have minimal plates on the table in comparison. In a nutshell, culturally, Chinese or Asian super apps very much reflect our day-to-day behaviour.
The case for strong awareness, policies and enforcement for long-term sustainability
For Malaysia to remain on track to become a high-income nation, digital growth is essential. Our digital economy and the rise in online users are largely attributed to the usage of super apps. But it is important to recognise that being digitally literate should be a top focus of all users as they utilise these services. To protect users, businesses and ultimately, the economy itself, policymakers must ensure that digital growth is secure and sustainable in the long term. We must constantly keep an eye on how our digital growth is progressing. Is the digital economy expanding in tandem with effective regulations, enforcement, public awareness and understanding, and sustainability?
Undoubtedly, rapid digital growth comes at a price. The lack of super apps in the US has definitely cost them in terms of economic advantages, digital advancement and new innovations that are afforded by digital development. The Covid-19 pandemic has brought into sharp focus the value of the digital economy in maintaining stability in the economy. Data is the commodity of the future, and both the use of the internet and technological advancements are causing its rapid growth.
However, if nations do not manage and balance their responses to digitalisation, they run the risk of fostering an irreconcilable digital divide. All things considered, there are no superior solutions or approaches between the East and West; each has benefits and drawbacks. Now more than ever, it is crucial to observe and study the various mindsets related to sustainable digitisation. Ideally, this will enable us to examine the gaps and ensure a better digital future.
Syafa Mustaffa is a manager at Pemandu Associates.
Edited by Rash Behari Bhattacharjee
This article was featured on The Edge Markets and KLSE Portal, 29 March 2023
References :
1. Asia's Future is Now
2. Malay Mail : 11 August 2022, title : home ministry Malaysia recorded rm560m in losses from cyber crime in 2021
3. News Wav : Article Title : Over 11,000 cybercrime cases reported from Jan – July 2022 – Police